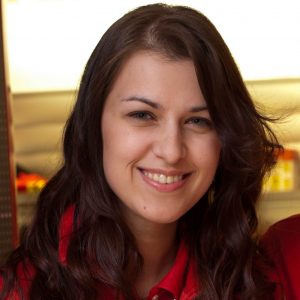 Ilona is from Kyiv, Ukraine where she obtained her interpreter degree from Kyiv National Linguistic University. She started her career in hospitality and sales until she joined Qatar Airways as Cabin Crew in 2012. She furthermore qualified as a CRM Instructor and was chosen to present a paper on Resilience in the Cabin at PACDEFF in 2017. Ilona's avid interest in aircraft accident investigation and flight safety made her a highly popular CRM instructor through the provision of research into her presentations. She is also an avid Formula 1 fan and has a vested interest in the strategy and techniques regarding the resilience of F1 drivers bouncing from the back of the grid to the podium.
Resilience – Bouncing Back to Normal
Recent demand and unimaginable pressure on crew members has made them work harder and push their limits further. Every day they are navigating the risk of contracting Covid, managing high workload, unpredictable rosters, and burn out. Is there a way to help them cope and bounce back from this crisis?
Resilience training might be THE path forward.
So as we look into the future and beyond the pandemic, this presentation will discuss key factors of resilience and training adjustments that can help crew members maintain mental toughness to keep going when the going gets tough.