Training for Aviation's Next Era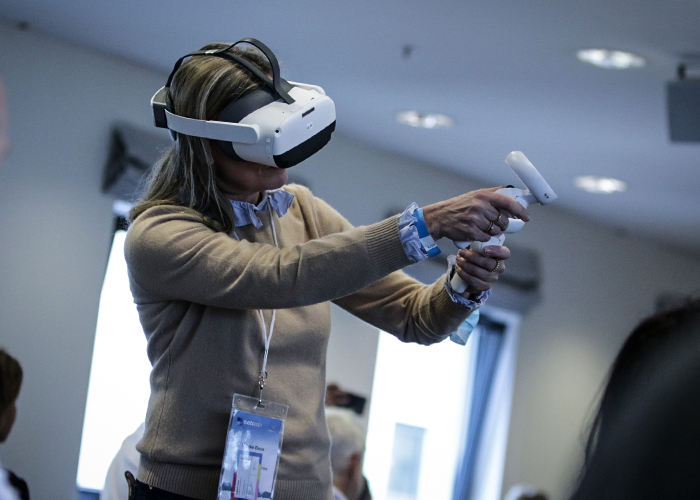 EATS is entirely dedicated to airline simulation and training, allowing you to discover the latest innovative training solutions for pilots and cabin crew. Supported by the training industry and subject matter experts, the EATS 2022 conference will provide practical solutions for those day to day challenges and offers key insights into the future of the industry.
Presentations and moderated discussions led by industry and airline experts will allow the airline training community to share best practice, lessons learned and the challenges of recovery and return to growth.
Day 1 – Tuesday 8th November 2022
0930-1030  Session 1 – Opening Remarks & Keynote Addresses (combined Pilot & Cabin Crew)
1) Captain Yann Renier, Head of Training & Licensing, IATA
2) Captain André Berger, Head of Flight Operations and Training, TUI Airline
1030-1115  Coffee Break
1115-1245  Session 2 – Opening of the Cabin Stream – Current & Future Insights for Cabin Crew
1) Angela Gallorini, EASA, supported by Raghoonundun Gunputh, Lufthansa Flight Training & Noel Houlihan, Aer Lingus
Initial Cabin Crew Training, Fostering Harmonisation
2) Alexandra James, Analysis Output Manager, Osprey Flight Solutions
A Situational Awareness Update on Human Trafficking and Migrant Smuggling into the EU and UK
3) Carlin Clarke, Facilitator, Leadership Development & Engagement, Breeze Airways
Developing a More Leaderful Workforce for Effective Passenger Management
1245-1415  Lunch
1415-1545  Session 3 – Evolving Concepts in Cabin Crew Training
1) Mark Farquhar, Chief Training Captain, easyJet
Innovating Crew Training Throughout the Pandemic
2) Filip Aerts, Head of Training, Cedric Buch, Cabin Instructor/CBTA Expert & Gert Van Quekelberghe, Cabin Training Manager/CBTA Expert, Brussels Airlines
3) Henrik Wiechel, Training Manager, Nova Airlines AB
Implementing EBT for Cabin Crew
1545-1630  Coffee Break
1630-1800  Session 4 – Workshop
CBTA/EBT Workshop for Cabin Crew, hosted by Brussels Airlines and Novair.
Moderators:
1800-1900  Exhibitor Hospitality Reception (Exhibition Hall)
Day 2 – Wednesday 9th November 2022
0900-1030  Session 5 – Developing & Changing Training for Challenges in the Cabin
1) Trevor Dale, Managing Director, Atrainability Ltd.
Making Memories Sticky – Writing to the Long Term Memory
2) Raghoonundun Gunputh, Product Manager Safety Training, Lufthansa Aviation Training
Training Re-Imagined: The Next Level
3) Trevor Jensen, Aviation Management Consultant, Trevajan Consullting
The Cabin Crew Role in Reduced Flight Operations
1030-1115  Coffee Break
1115-1245  Session 6 – Air Carrier Training Insights
1) Philip Baum, Managing Director, Green Light Ltd. & Visiting Professor, Aviation Security, Coventry University
Inflight Security Challenges
2) Katarina Uusi-Esko, Cabin Safety Officer, Finnair
Developing Resilience Through Cabin Crew Training
3) Allyson Kukel, Head of Airline Engagement, Halldale Group
Leave Worry at the Gate: Simple Tools to Build Resilience
1245-1415  Lunch
1415-1545  Session 7 – Security Training
1) Juliana Oliveira, Senior Cabin Crew, Vueling S.A.
Making the Practicals a Practice
2) Ian Mitchell, Lead Designer – Cabin Crew, Air Canada
Air Canada's Approach to Disruptive/Unruly Passenger Training
3) Lex Heemstra, Human Factors Specialist, Independent Human Factors
Unruly Passengers – De-Escalating the Situation Before it Gets Worse
1545-1630  Coffee Break
1630-1800  Session 8 – Training Technology & Disruptors (combined Pilot & Cabin Crew)
1) Fabian Riesen, CEO, VRM Switzerland
Evidence Based Training Concepts Implemented on the First EASA Qualified Virtual Reality Training Device
2) Mark Collins, Business Development Director – Simulation, Epic Games Inc.
Using Game Engines for Next Gen Flight Simulation
3) Captain Andreas Pfisterer, Head of Flight Operations & Crew Training, Lilium
Training Challenges for the New eVTOL Aviation
1800  Closing Remarks
EATS 2022 Conference Team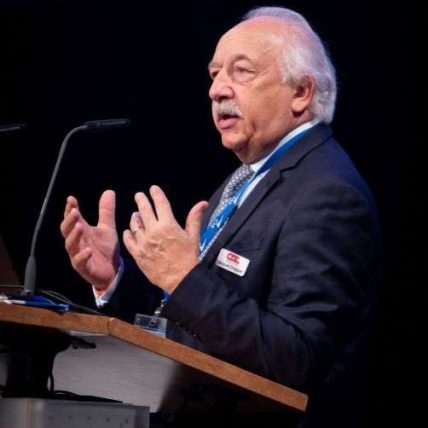 Captain Jacques Drappier
Conference Chair, EATS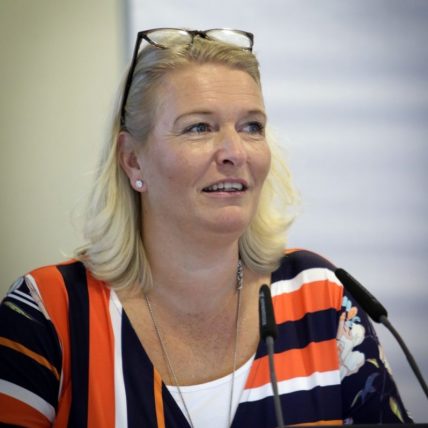 Anna Mellberg
Cabin Crew Conference Moderator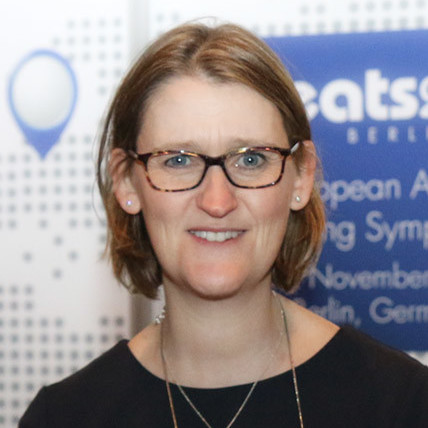 Fiona Greenyer
Conference Coordinator
EATS 2022 Sponsors & Partners