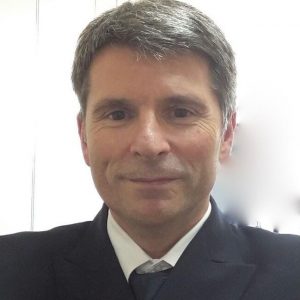 Stéphan Labrucherie, Airbus Head of Flight Training Worldwide
Stéphan started his flying training in 1991 with initial pilot training in France & the USA and then started his career in 1994 flying on different turboprop operations. From 1997 to 2004 he flew for French Charter operators on the B737 & A330, before joining 2 national carriers in the United Arab Emirates and also in China flying the A320 & A330.
Stéphan joined Airbus in 2011 as TRI on the A320/A330 and became Head of TRIs & Head of Airbus Europe Training Centre prior to his current position. He is current on A320 A330 A350 & A380 as well as TRI & TRE on A320 A330 & A350.
Since 1995 he has been particularly involved in Human Factors, CRM and Emergency Response system research and training, as well as the implementation of new training concepts such as CBTA.
An Integrated and Comprehensive Journey: The Flight Training Reference Approach
The journey to our destination of resilient flight training has been on-going for some time.
Thanks to the value of the emerging training & assessment concepts, notably CBTA & EBT, we can build upon the foundations to observe the evolution of pilots' competencies, integrating feedback into the training loop. Airbus has introduced this from the very beginning of a pilot's journey – from cadet selection, all the way through an E2E flight training curriculum, building upon the Airbus Flight Training reference to create a single harmonised standard.
Years from now, we will be able to measure the efficiency of our selection and training methods and pinpoint the solutions to incorporate, on a global basis.
We can only do this by challenging the existing methods, and by combining operational and training data, and most importantly, be accompanied by competent instructors. Continuous improvement IS our vision and our goal in the training journey.