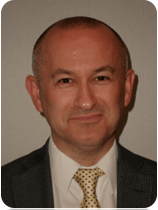 Capt. David Owens, Director of Training Policy, CAE
Global Head of Standards for CAE, former Senior Director of Training Policy for Airbus, responsible for defining the OEM's global training policy and strategy. My work includes rule making tasks at EASA.
I am current on the A320, A330 and A380 family of aircraft with more than 5000 hours in command and around 3000 on Boeing aircraft. I am a TRI/TRE on the A320 and A330 family and formally on the B737 series. My career as an airline pilot now passes 25 years including bmi British Midland as Airbus Training Manager and Chief Training Captain, easyJet.
I hold a Masters degree from the College of Aeronautics, Cranfield and I am a Fellow of the Royal Aeronautical Society.