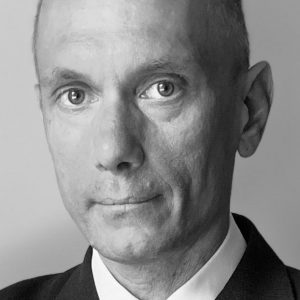 Marcin Berezowski, Chief Instructor Safety & Security,
Ryanair DAC (Part of Ryanair Group)
Marcin Berezowski joined Ryanair DAC in 2004 as a junior cabin crew. As he enjoyed the practical nature of crew training, he progressed through the ranks of safety instructors and examiners onto the current role of Chief Instructor Safety & Security. Leads a team of over 80 instructors, manages all technical aspects of safety and security training from junior cabin crew to senior safety examiners.
Virtual Classroom Training for New Cabin Crew – Lessons Learnt
During one of the darkest periods in aviation history – at the beginning of 2021, when nearly all aviation operations in Europe ceased and most operators were fighting for survival, Ryanair Group continued to train new Cabin Crew using Virtual Classroom methodology. We think it was a unique experience and we would like to share the lessons learnt. If any training organisations decide to follow in our footsteps, they can avoid mistakes that have been made and replicate successful ideas.
Method
The data was collected from four sources:
Instructors' feedback: provided via emails, reports and verbal conversations
Student feedback: provided in course critiques and directly to course instructors
Training Administration feedback: successes and problems were identified during interviews with Administrators
Observations made by Management: Virtual Classroom training allowed for easy access for training managers.
Results
Overall, the results were encouraging as over 150 new Cabin Crew have been successfully trained using Virtual Classroom methodology. Several potential improvements have been identified. The presentation will include successes and failures of our experience with Virtual Classroom methodology.
Discussion
The main subjects we would like to include:
Infrastructure (both soft and hard) required for the launch of Virtual Classroom training
Key areas were impacted by Virtual Classroom methodology, such as training times, failure rates, training aids, student resources, dress code, drop-out rates and more.
Above all, the presentation shall assist other training organisations aiming to introduce Virtual Classroom methodology to initial Cabin Crew training.