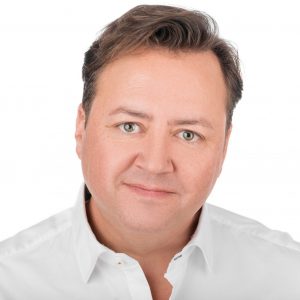 Ivan Noël , President, Inflight Innovations Inc. &
Director, Inflight Institute.com
Ivan Noël is the president of Inflight Innovations Inc. and the director of the Inflight Institute.com. With a focus on efficiency, his company produces some of the world's most innovative programs through the invention and implementation of advanced training technologies.
Starting his career in aviation on the front lines as a Cabin Crew member has provided him with a unique perspective of the industry and the opportunity to effect change by developing advanced learning methods, interactive training techniques and the refinement of emergency procedures. He is known as the architect of Pre-qualification training for Cabin Crew with member airlines worldwide and has influenced hundreds of thousands of crewmembers over the past two decades.
Competency-Based Training in the Cabin
For years, Pilots have been implementing methodologies that have helped improve Flight Safety, flight training efficiency and effectiveness.
Why not Cabin Crew?  Improving efficiency while maintaining safety has been a long-standing goal of training departments around the world.
In this presentation, we will travel through the challenges and benefits of a Competency-Based Training approach while creating a roadmap for revolutionizing the quality of training and improving outcomes for cabin safety while supporting learners.