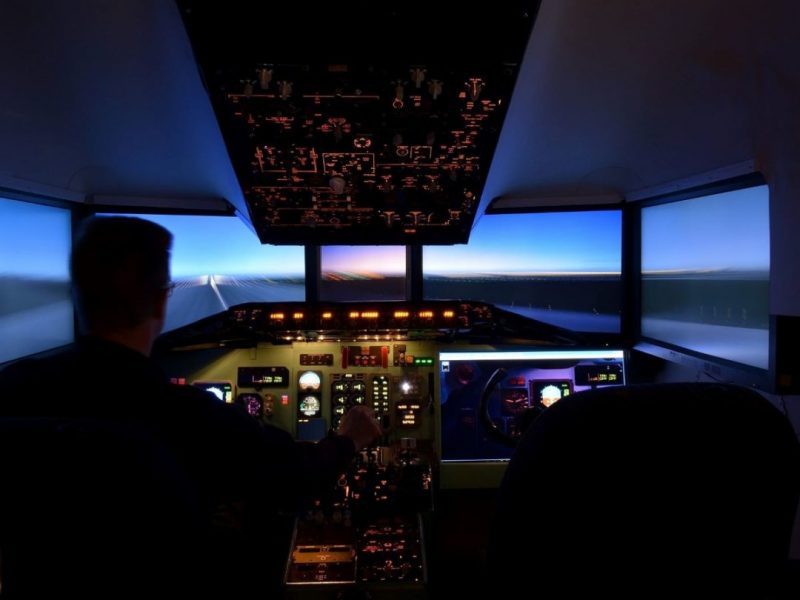 Its Time To Talk About Bias In Pilot Examiners
Lex Rock Heemstra will be appearing at his fourth EATS this year. The former South African Air Force pilot and ex Human Factors Specialist at Qatar Airways and Emirates Airlines will be speaking with delegates about the presence of bias in pilot examiners and what can be done to limit it.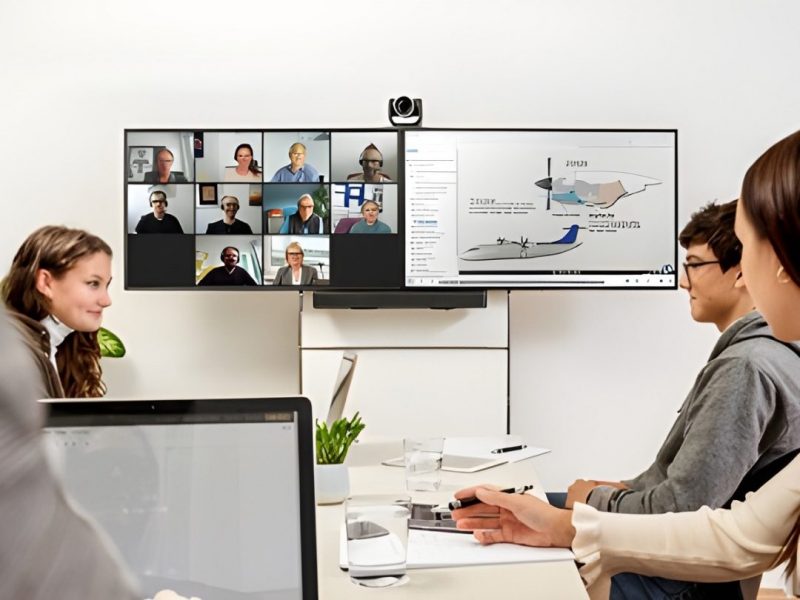 infoWERK Prepares for EATS and More
infoWERK this year with be exhibiting at the 20th European Airline Training Symposium on Booth 608, where they will present a hybrid classroom, adaptable to the various forms of today's training requirements. Such hybrid classrooms will allow users' training for students online as we as on site. infoWERK will present the required hardware and software, the integration of e-learning and a Learning Management System (LMS), and explain the entire classroom equipment including camera and video technology.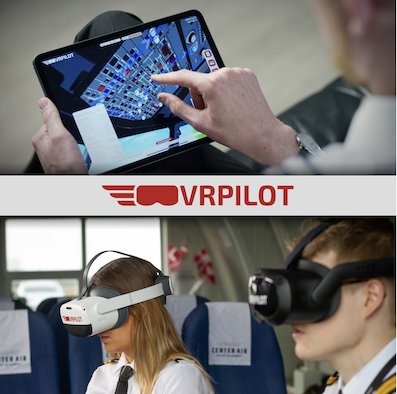 VRpilot offers EATS attendees one moth free trial of VRflow for iPad
VRpilot, developers of the interactive procedure training platform VRflow, will showcase the capabilities of the most advanced procedure training tools on the market at EATS 2022. EATS attendees visiting VRpilot's booth are offered one month free trial of VRflow for iPad for the A320, B737NG or B737 MAX.
This offer will enable pilots and industry representatives to explore the power of VRflow in depth and detail, revealing how simulator and instructor resources can be saved in MCC courses and type ratings.
Visitors to VRpilot's booth will be able to experience the features of VRflow on virtual reality headsets and iPads, including multi-crew capabilities, flow visualizations, normal and emergency procedures, callouts training, cockpit familiarization, detailed aircraft systems, eye tracking, task sharing and much more.
Visit booth #501 for your free trial of VRflow for iPad!
Captain Jacques Drappier Invites You To EATS 2022
With 60 days to go until Europe's Number One Civil Aviation Training event, Conference Chair Captain Jacques Drappier gives a brief rundown on what to expect during two busy days in Berlin.
The 20th edition of the event is on course to attract over 900 attendees from 50 countries for an event which brings together the key decision makers from the industry.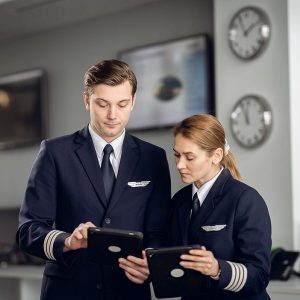 Aircrew Performance Coaching – Allowing Pilots to Teach Themselves
Jason Davenhill is probably one of the few people to have taught at every level in the military, in all three armed services, as well as teaching civilians on fixed wing and helicopters. He is now an executive and performance coach, coaching supervisor, Human Givens psychotherapist and will be a speaker at EATS 2022.
In Berlin, he will discuss the idea that pilots can teach themselves, using his own experiences to support this.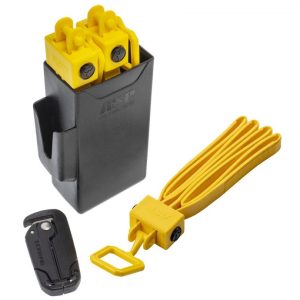 Armament Systems to Showcase Aviation Restraint Solutions at EATS
Armament Systems and Procedures (ASP), a provider of law enforcement equipment and tactical training, will be exhibiting at the European Airline Training Symposium (EATS) for the first time this year. The company will be showcasing its Tri-Fold system—a collection of lightweight, cabin-safe, single-use restraints and related accessories for use in controlling unruly passengers during flight.
ASP has also produced a video about its aviation products, available at this link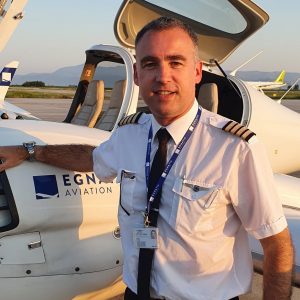 Airlines Involved in Ab-Initio Training? It Can Only Be A Win, Says EATS Speaker
Hugues Carpentier is the Head of Training at Egnatia Aviation. A flight instructor for over 24 years, Hugues holds EASA and FAA licenses plus numerous national validations. He has taught and flown in three continents and six countries, acquiring a broad knowledge of the working practices of various governing authorities, licensing systems, schools' curriculums, and educational methods. He is also one of our speakers at EATS 2022!
Hugues will be looking at a subject first raised by Captain Andy O'Shea back at EATS 2019, the low airline selection rate of newly qualified pilots. A waste of ATO resources that leaves a trail of heartbroken candidates.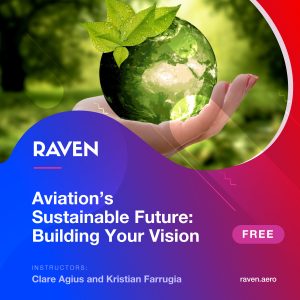 RAVEN offers FREE Course to EATS Attendees
Raven is announcing its participation at the European Aviation Training Symposium (EATS) in Berlin in November 2022 and is offering a FREE COURSE focussed on Aviation's Sustainable Future: Building Your Vision.
EATS has established itself as the leading Flight Crew training forum, with over 900 attendees, 95 air operators and 80 exhibitors from over 50 countries.  The event brings together leading Flight Crew training experts, Training organisations, airlines and airports alike to share ideas, foster innovation and showcase the leading products in aviation training.  Being a leading innovator in the aviation training space, Raven will welcome the aviation training community to its booth (Booth 502)at EATS to showcase its learning experience environment and unique pedagogical approach.
Raven is an interactive and social digital learning environment for the aviation world.  Post pandemic, accelerated investment has enabled the convergence of web-based technology into new eLearning solutions which are taking the educational world by storm.  Raven's vision is to pioneer new and exciting Educational technologies into the aerospace industry to make learning more engaging, and improve trainees' performance, including flight crew, in the workplace.  To host its content, Raven uses a web-based micro learning solution, which offers flexibility to its organisation in the delivery of learning, including hybrid.  To create its content, Raven offers the services of its eLearning Development Unit to help subject matter experts and organisations create and upgrade their own learning content into a digitally interactive solution.  It does so using its proprietary business processes to go from an idea, to a digitally enhanced learning experience in the most efficient and effective way possible.
Raven currently hosts a number of digital interactive courses in the areas of air operations (EASA) regulation, drones and service excellence, and is looking to expand its portfolio into the Flight Crew training world.  In fact, at its EATS booth no. 502, Raven will showcase eLearning content to attract discussions with subject matter experts, training organisations and other stakeholders looking to digitalise and market their product offering on its course catalog.
Raven will also have a number of coupons that delegates can collect from the booth. These coupons provide discounts on all courses currently on the platform.
To experience the platform, we invite all attendees to sign up on Raven and conduct a free course in Aviation Sustainability called "Aviation's Sustainable Future: Building Your Vision". The course is an all encompassing digital learning introduction to the key sustainability challenges faced by the aviation industry, and is suitable for students, and entry, mid- and high-level professionals looking to develop their green skills.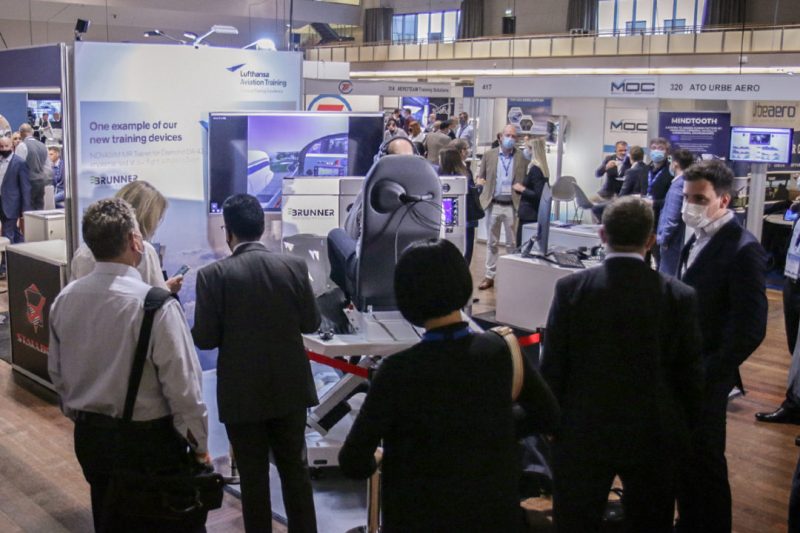 Training for Aviation's Next Era
The training community, airlines, simulation and training industry, not for profit organisations and regulators have always been critical to the safe operation of the world airline system. The ultimate safety tool is, after all, well trained people.
This is more so today as we continue our recovery from the Covid pandemic and it is increasingly important that the community meets to exchange ideas, validate processes and check new thinking and technology.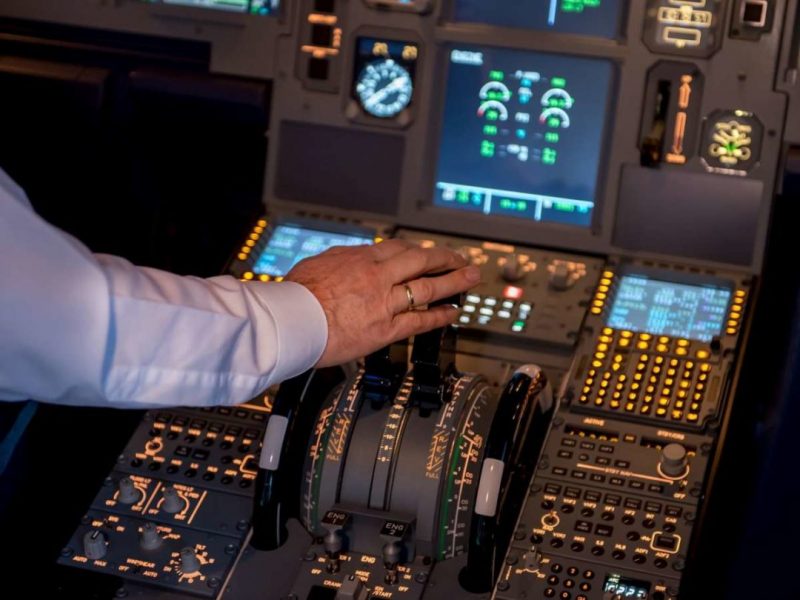 Big Data Industry Working Group to Release Summary Report Soon
The Big Data working group is led by Halldale Group and the Aircrew Training Policy Group (ATPG) and includes an international team of training and data experts. The group was initiated last August following a Halldale Head of Training (HoT) roundtable in collaboration with the European Union Aviation Safety Agency (EASA). The full release of the Big Data report will be made at the HoT meeting prior to the European Airline Training Symposium (EATS) in Berlin, Germany, 8-9 November this year.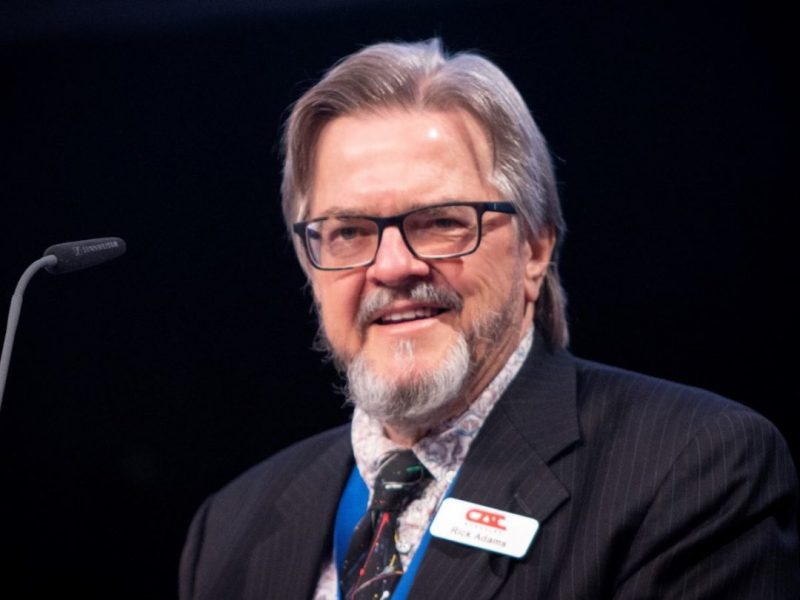 Impressions of EATS Live
Sometimes we don't truly appreciate something until we don't have it anymore.
With the return of EATS and WATS as live, in-person events this year, many of us re-realised how valuable it is to get together as a training and simulation community. Virtual online events, though necessary during the pandemic, simply do not generate the buzz of being there with flesh-and-blood colleagues.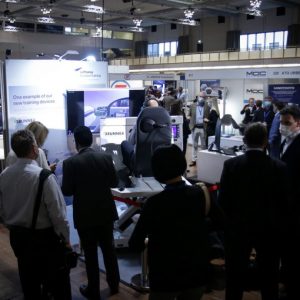 EATS 2021 – Your Views
From the moment we embarked on planning EATS 2021, we knew it was going to be a challenge. Months in the making, navigating ever-changing covid restrictions, regulations, and our exhibitor and delegate geographic locations always had the potential to throw the event into disarray at any moment.
We were therefore immensely pleased and grateful that so many members of our community made the effort to join us, and appreciate the feedback you have sent us after the event. We asked you what you thought of EATS 2021, and are pleased to share some of the insights and results of this, the first live in-person event in Europe since 2019.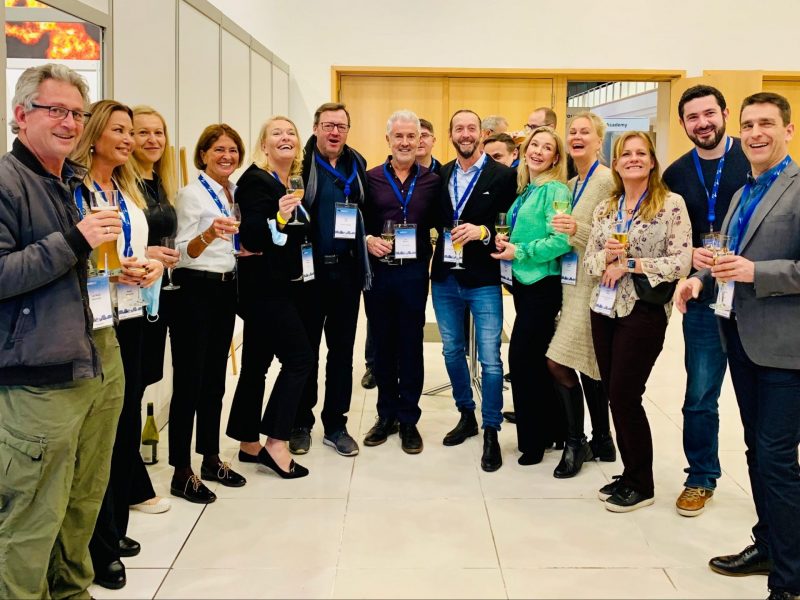 EATS 2021 Picture Gallery
Rebuilding the Airline Training Community
We couldn't have been happier to see so many of you back with us in Berlin for what proved a vital EATS Conference. Enjoy some photos of the occasion and please do share with us any others you may have.
EATS 2022 Sponsors & Partners