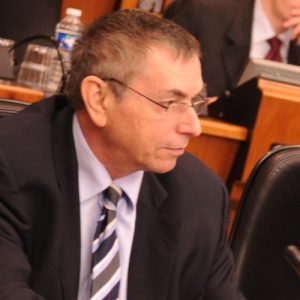 Georges Rebender, Independent Innovative Affairs Expert / former EASA Head of Department Aircrew and Medical
Georges Rebender's aviation career started, when, at the age of 14, he successfully passed a State examination which allowed him to join a State Aviation Junior program.
He later joined the Paris University, where he  graduated in flight dynamics. After having performed his military duties as air traffic controller officer, he studied organisations management at Strasbourg University.
Along his career, he took several aviation  management posts, both at Industry and Regulator level and accumulated 30 years of flight instructor examiner  experience.
He first held the post of Certification Manager Flight and Human factors at Airbus Indutry where he also developed aviation certification standards by co-chairing the US ARAC flight test harmonisation  group.
He later joined in Holland the Joint Aviation Authorities, Director Air Operations allowing him to further extend his experience in regulatory affairs including drafting on behalf of the EU Commission the Air Operations essential requirements and creating the Joint Operational Evaluation Board, known now as OSD, also representing the European voice at the ICAO Ops panel.
He joined EASA in 2007, where he became Head of Department Aircrew and Medical, dealing with EU regulatory innovative concepts such as Evidence Based Training/Competency Based Training and Assessment, new approaches to better integrate innovative training devices into a modernised training system.
In his last EASA assignment he contributed to innovative technologies integration into the regulatory framework such as Artifical Intelligence (AI), advanced training, with a  particular interest for pilot neurocognitive aspects.
Post EASA, in continuation of his CBTA rulemaking experience,  he focuses his interest on Pilot Cognition aspects, exploring how new technologies (AI, training tools) may augment pilot neurocognition.
Integrating Advanced Training Tools into the Pilot's Training System
As aerospace technology evolves, the human element is perceived as becoming more and more the centric factor.
Air traffic volumes, greater focus on competiveness, more stringent environmental standards, security threats, increased connectivity, have led to growing system complexity.
In this context of growing complexity, the pilot neurocognitive aspects become pivotal.
CBTA provides a robust learning platform so as to acquire all necessary competences to perform the "mission".
Problem solving and decision making is perhaps the one CBTA competency the most difficult to train and assess.
The presentation will elaborate on the decision making neurocognition aspects, and explore how emerging technologies, in the field of training devices including gaming used in the military field,and/or in the field of artificial intelligence, may augment the pilot decision making training process.