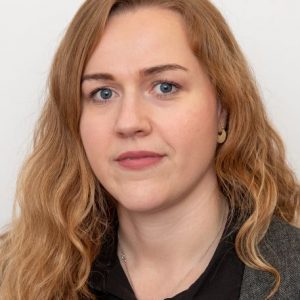 Thora Halldora Gunnarsdottir,
Project Manager, Icelandair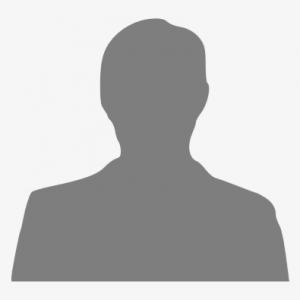 Dr. Paul Nolan, MD, ASTech
Currently working as project manager in the training department of Icelandair.
After graduation as B.S. in Psychology Thora pursued a career in special education with emphasis on ABA (Applied Behavior Analysis).
Several years in pre- and primary schools, where she was given increasing responsibility for the introduction and development of technology and tablets in education, helped Thora to accumulate expertise which has become sought after in the aviation industry and led to her employment in Icelandair.
The challenges of the recent pandemic has further emphasised the need for innovation and creative thinking in training. Thora has had a leading role in the introduction of digital solutions, as well as assisting instructors and crew with developing their skills as content creators and end users.
Alongside her work, Thora pursued a Master's degree in Leadership and Management, graduating in 2021
Dr. Paul Nolan is MD of ASTech a company based in Ireland specializing in examination and assessment software for the aviation industry. He is formerly an academic and was Professor of Mechanical Engineering at National University of Ireland and is currently Emeritus Professor. He has a doctorate in engineering from McMaster University in Canada and has very extensive experience in making conference presentations (over 100 worldwide) including presentations at WATS and EAMTC.
Safety Equipment Location Training Assessment: A Visual Drag N' Drop Solution Based on iPad
As part of their training, cabin crew must undergo training and be assessed in several areas such as Safety and Emergency Procedures. As part of that, trainees must be familiar with the location of safety equipment on board each type of aircraft they operate. This is further complicated when the airlines carry many types and variants.
Testing of cabin crew in this area using traditional MCQ online exams, although possible, is usually regarded as sub optimal and a more graphic based approach where easily identified icons representing the equipment and a schematic of the aircraft can be seen, is preferred. Icelandair approached ASTech to build a Drag 'n Drop solution so that the trainees could easily select the right location of each safety equipment.
This presentation describes a web application which can be hosted on a Cloud Server or an airline's server allowing tests to be run on an iPad. Multiple personnel can do exercises at the same time. Exercises can be easily set up for different aircraft with varying number of stations and safety equipment icons which are dragged and dropped into possible correct positions. Items of equipment can be moved around between locations or returned to an initial position. The exercise is complete when all equipment items have been placed. Timing information is included and alternative grading ranging from simple count of number of correct placements to sophisticated algorithms considering the perceived seriousness of incorrect placements.
A live demo will be available during the presentation.