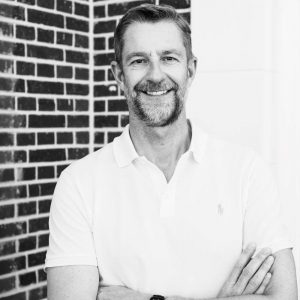 Marco van Sterkenburg, Founder, Drillster
Marco is a visionary when it comes to education and EdTech. He is continuously learning himself and is passionate to let other people learn smarter and more effectively. This is also his mission with Drillster, the EdTech company that he co-founded in 2012. Drillster's motto: Learning with you. Marco is an experienced speaker and has given presentations on multiple international events and conferences, including the Online Educa (Berlin, 2012), The European Association for Test Publishers (Prague, 2013), NEXT Learning Event (Den Bosch, 2014), International Conference on Patient Education (Amsterdam, 2015), EATS European Arline and Training Symposium (Berlin, 2017 and Madrid, 2018), Expo eLearning (Madrid, 2019) and STRS (London, 2019). He is fluent in English, Dutch, French and Spanish.
The Need to Redesign Training Methods After Covid
How do we efficiently keep aircrew members proficient at all times?
The Covid-19 crisis has huge implications for the airline industry. Besides the financial losses, the pandemic impacts the proficiency of pilots and cabin attendants. Since the start of the pandemic, US pilots have reported making more errors in flight. They felt 'rusty'. Moreover, the Dutch Safety Board warned aviation companies to be careful. The lack of practice as part of the Covid-19 restrictions causes crew members to forget knowledge and skills. Consequently, more mishaps occur, which could have severe repercussions in the aviation industry.
The corona obstacles
While the industry is slowly opening up, new lockdowns are lurking around every corner. There is the immediate necessity to rethink the way we keep pilots, cabin crew, and ground staff proficient for their safety-critical jobs, for right now, and in the future. There are plenty of obstacles to overcome. You have to keep face-to-face training to an absolute minimum, but still need to ensure all employees are proficient and prepared. However, this pressing challenge should never compromise knowledge and skills.
Why a crew preflight safety check?
Keeping contact moments to a minimum brings us to another safety aspect that can be improved drastically: the crew preflight safety check. It's an extra moment when people are close together, and it's nonsense to have a whole crew come to the airport, risking that they must turn around. Checking whether knowledge and skills are at the required level, can easily be done remotely, and in advance. Even better: when knowledge is anchored, no check is needed. This is safer in all ways. In addition, it saves a great deal of time and money if you only have capable crew members come in. So … shouldn't a preflight check be pre-airport, or pre-planning even?
Never waste a good crisis
Airlines and aviation authorities realize that this is the right moment to reconsider how crew members remain proficient at all times and that new training methods are much needed. Stat. Can we find the solution?